CTHULHU DEEP GREEN
CDG Updates + The Linear Men (coming soon)
---
Welcome Agents

Some of you may have noticed me fiddling with files this week. The reason? I've just completed a major update for CDG in The Linear Men.

You won't find this scenario available on the storefront just yet as I'm still waiting for a test copy from the printer. In the meantime I've made some (very) minor updates to CDG , as well as a format upgrade for Food of the Gods! If you're planning on running this intro scenario anytime soon, update your files today!
But before I go I'd like to leave you with a few updates on what's going on with Moth-Lands and with The Linear Men.
Update One
Some of you may know that I'm working on a post-fall sci-fi game titled Moth-Light. I'm currently developing art for the game and have been refocusing my development time to completing the beta. If you haven't checked this game out yet, give it a look and watch my page for some juicy art updates.
Update Two
I've begun producing a podcast focused on Forged in the Dark games (games based on John Harper's Blades in the Dark). You can take a look at the premier episode right here, in which I discuss my design process for The Sleuth! Also look for it on Apple Podcasts! We could use your reviews.
Update Three
Well I can't leave you all hanging without a teaser can I? Checkout the images below for a peak at The Linear Men, a scenario in two acts.

Oh, and be safe out there.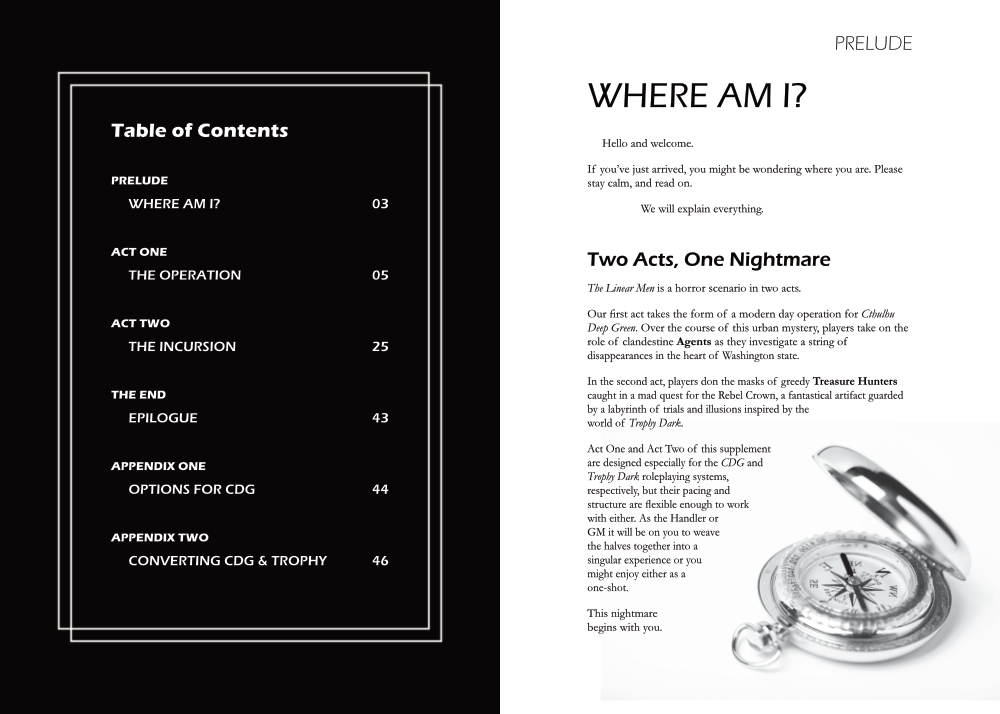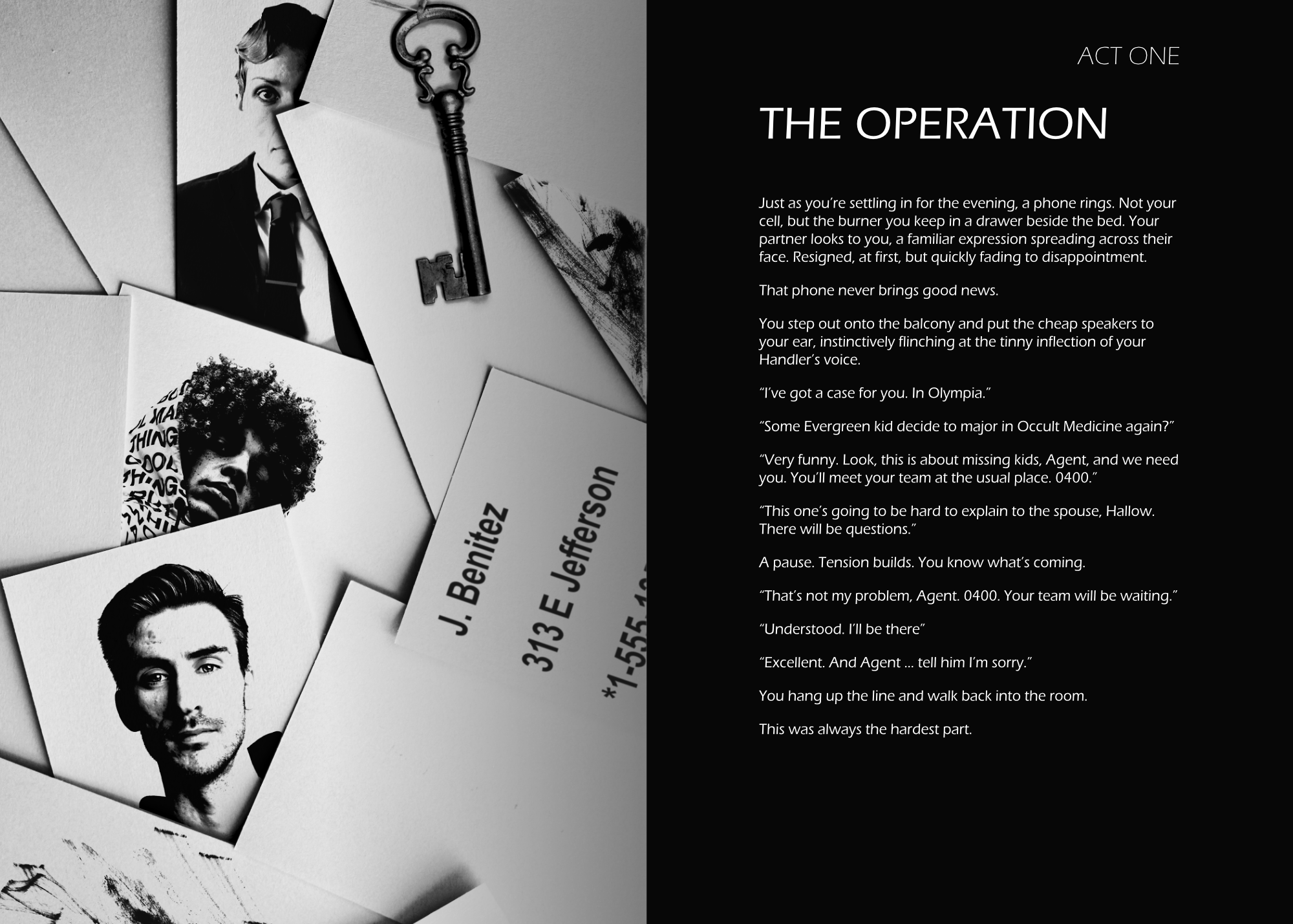 Files
Food of the Gods - Spread.pdf
15 MB
Aug 21, 2020
Food of the Gods.pdf
15 MB
Aug 21, 2020