At Death's Door (beta)
A downloadable roleplaying game

… and the people of Expath enjoy long life.

Their priests document the secrets hidden in stars. Their scholars unleash the power of gunpowder and of coal. Great masters devote themselves to works of art and engineering with the power to capture the soul.
Our story takes place at the edge of the Star-Blue Sea, an ocean of viridian waters whose beauty is described in countless legends.
Beneath its bright night skies brave travelers voyage forth divining truths from the deep ocean that separates mankind from god's domain.
What treasures lie just beyond their grasp?

Set sail upon the Star-Blue Sea and immerse yourself in a romantic tale of adventure. In Expath mysteries are imbued with tangible power and the cosmic forces of creation can be observed each night adrift among the stars.
As our adventure begins, ambitious individuals answer the call of one of six powerful patrons on a quest to discover the Black Gates and earn passage to the realm of gods.
Will your Company prove themselves worthy to traverse the veil? Or will they fall victim to the machinations of a jealous rivals?
We play to find out.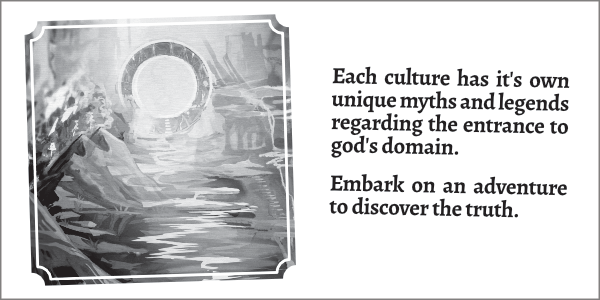 In many ways At Death's Door is a love-letter to the most curious authors of the 18th and 19th centuries. Immerse yourself in a world inspired by Treasure Island, Around the World in Eighty Days, and Sherlock Holmes as well as early speculative fiction such as Dr. Jekyll & Mr. Hyde, Twenty-Thousand Leagues Under the Sea, and Frankenstein.
In terms of game design, At Death's Door is a Forged in the Dark game and expands on the groundwork laid out by the modern roleplaying hit, Blades in the Dark. In that vein it features factional intrigue and exciting action scenes.
Adding depth to that formula its design also owes a debt to External Containment Bureau featuring easily modified mechanics and robust rules for playing out improvisational mystery stories. As such it is a Redacted Materials license game.

200+ page rulebook in pdf format
For 2-5 players plus one GM.
Sessions of 2-4 hours.
Tuned for players 13 years or older.
Requires pencils, paper, and six-sided dice (for in-person play).
Includes digital play-sheets and aids.
Focused on short to moderate length campaigns.
Features detailed procedures and play-aids with a rules-light design philosophy.

A simplified action and resistance system that rewards a variety of tactics and focuses in on pulp-fiction themes.
An entirely improvisational mystery-solving system tailored to ensure each quest for the Black Gates is unique. What's more, minimal prep is required by the GM.
A detailed world map that evolves and changes in response to your campaign.
Dozens of supernatural powers in the form of mysterious insights.
A robust vignette system that ensures each and every scene is backed by thematic procedures and dramatic roleplay.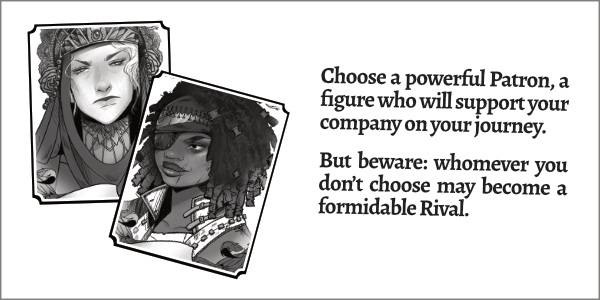 I have big plans for At Death's door. Check in here for updates on the game's progress, including additional interior artwork by Al Lukehart and Autumn Haynes, additional lore and fiction by Michael Elliot, editing and sensitivity reading by an as yet undecided individual (feel free to contact me if you're interested) and an eventual crowdfunding effort to produce and ship the book!
Some game elements I'm looking to tweak with playtesting.
Fine tuning of the Patron and Rival system.
An examination of the various campaign procedures.
Refinements to the vignette system including the possibility of additional vignettes, streamlining, etc.
Additional examples of play, starting scenarios, printouts, an index, and more.

For online play consider an online whiteboard such as excalidraw or miro
Set the mood of the game with music from this unofficial spotify playlist
Get inspired by my very on At Death's Door pinterest

This is a beta version of the game and will see many changes and additions before the final print. That said, I'm releasing it because I feel its largely feature complete and ready for playtest.
At full price you gain access to a full beta copy of the game as well as a pdf copy of any future versions including the finished game! I reserve the right to raise or lower the price at my discretion.


Purchase
In order to download this roleplaying game you must purchase it at or above the minimum price of $10 USD. You will get access to the following files:
At Death's Door v0.13.pdf
5 MB
Community Copy Program
Support this roleplaying game at or above a special price point to receive something exclusive.
Community Copies
Every full-price copy of At Death's Door you buy helps someone else grab a free copy if their budget doesn't enable them to pay the listed price. If you're unable to budget for a copy of At Death's Door priced as listed, please claim one of these free copies for the community.
Download demo